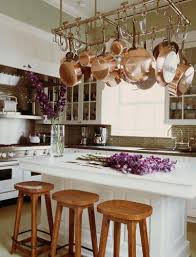 Most everyone who loves cooking enjoys having things go smoothly inside of the kitchen. Who wouldn't? If you spend a day putting together a feast that is fit for even the most eclectic connoisseur, be it your picky two-year-old or your mom, you do not need struggles within the most important room of your home. Therefore, I am going to share some of my most favorite kitchen tips for everyone who loves, or even hates, to cook, so that everything in your kitchen can run smoothly, no matter how stressful the situation you are dealing with may be.
Increase the Functionality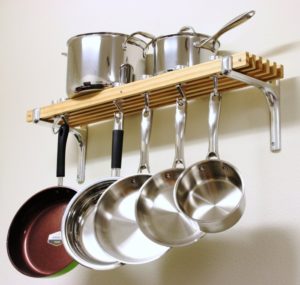 Look around your kitchen. Are there any areas that feel dark? If so, you may want to add more lighting, because any time you do not have enough lighting in your kitchen; you end up with a dark, dingy place that could look dirtier than you want for it to. From there, you may want to check your knives. Make sure that your knives are sharp and this will ensure that when you are carving a turkey or a ham, you end up with nice slices that even your mom will be proud of. You should also consider putting your most used items within easy reach. For instance, frequently used pots and pans can be hung from an area on the wall or overhead rather than crammed in a cabinet and you can reserve the cabinets for things that are easier to keep organized. If you don't have wall space to hang them from, you may still want to consider purchasing racks for pot lids which can sit inside the cabinet or on top of it.
Give It a Makeover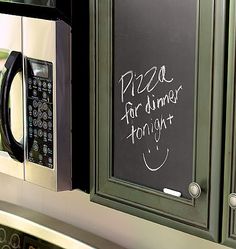 Never underestimate the power of paint. Painting your walls or cabinets can give your kitchen an easy face lift. It will also give you a good reason to clear off the junk from your counter tops and hopefully find a new place to store them. While you are clearing off counters, look at your faucet. If it is dirty or old looking, you may want to consider upgrading it to a new one, especially since most people now prefer the high spout faucets.
If you are someone who cooks new recipes often, you may even want to consider how to chalk paint cabinets since it will give you an easy place to write down a recipe so you do not have to look at small print in a book or magazine. The people who do not want to write down recipe secrets on their counters can use it for shopping lists and notes instead of using their refrigerator and sticky notes.
It Is Worth It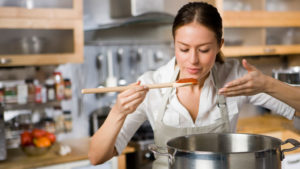 There are so many things you can do in a kitchen to make it look nicer, function better, and perform the way you want it to. It is the one room in your home that you may have neglected. Most of us have a junk drawer in it, which could be turned into usable space and we have cabinets and counter tops that are filled to overflowing. No one could cook in a disorganized mess. Why would you want to try?