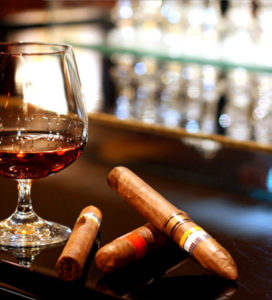 Remember those simple times of the past when men would enjoy their dinners and step out to enjoy a fine cigar along with a shot of scotch, bourbon, or another beverage? It was a time when they could relax and talk about politics or business ventures while savoring the fact they had a full belly. Eventually, it became standard that they would enjoy a cigar dinner, but it has faded away with the smoking ban that is becoming more common everywhere. Luckily, it is not forgotten in some areas and is even making a comeback. Are you ready to enjoy a cigar dinner as a new dining experience?
What Is a Cigar Dinner?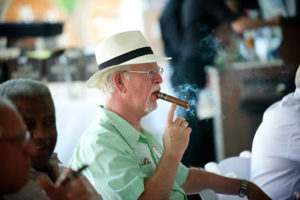 Unlike the days when men would slip off to enjoy cigars and brandy, cigar diners enable everyone to enjoy their cigar before diner, during dinner, and afterward. Now, the cigar may be accompanied by red or white wine, depending on the main course and which would taste better with it. It is accompanied by a delightful dinner of steak or some other cuisine. Someone may take a draw or two off their cigar to mix the flavors together or use it as a way to relax between main courses. The choice is yours, but unfortunately, it may be a little difficult to find a place to savor your favorite cigar among friends who are doing the same. You may need to choose carefully and not have a lot of selection to choose from, depending on where you live.
Are Cigar Dinners around in Back Bay?
It is rare to find a place to enjoy great food, smooth wine, and fine cigars. The smoking ban has knocked out most all of the opportunities to enjoy it. In some areas, you are required to go to a cigar shop to purchase your cigars and then sit in your home to enjoy it. However, in the Black Bay area, you do have the opportunity to experience what a cigar dinner is all about, the way it was meant to be enjoyed. The thing is, you may have to look around for the perfect place to go. There are not many places that offer this special dining experience. Of the available places to go, you will find very high reviews from people who have visited on those special nights.
Things You Will See at a Cigar Dinner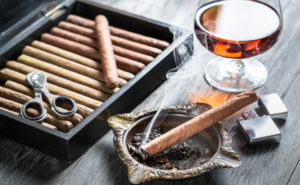 There are a lot of things for you to see at a cigar dinner since true cigar enjoyment does require a few accessories for true enjoyment. For instance, you will see crystal ashtrays, torch lighters, matches, cigar pokers, and even cigar lockers and holders. The restaurants and pubs that have this type of dinner may also have air purifiers around to help keep the odor of cigar smoke down. They may also have cigar case for you to put your cigar in when you are not smoking it. It can hold it while you are eating your dinner or your desert and avoid leaving it in the ashtray or holders.