Published by TheFoodMonkey on 25 Oct 2006 at 02:27 pm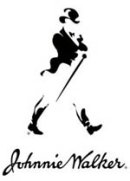 So through my mother, who works in the Boston tourism industry, I got to sign up for "The Johnnie Walker Experience." From the website, it believed I was going for a short tasting of some of the cheaper labels of Johnnie Walker. Little did I know that I was in for The Johnnie Walker Multimedia Branding Experience Journey Ride Rave on Ice.
I went with my roommate Steve, my friend Uri, and my buddy Jonah from Burritoblog (an amazing blog on burritos that you should check it out if you haven't already). This was held in the Cyclorama in the South End of Boston, which is a ghetto turned student turned chi-chi and gay friendly area–the kind of place where there are lots of bistros that sell $15 sandwiches that invariably feature arugula.
Upon entering the cyclorama, we were greeted by an army of Fembot-esque women in black cocktail dresses who we found out were the Johnnie Walker Girls. Each femb…I mean Johnny Walker Girl was carrying a touch screen monitor cigarette girl style and made us each register and fill out a survey on our Johnnie Walker Drinking habits. I usually don't touch the stuff, but I feigned a raging dose of alcoholism on the survey to keep everybody happy. We were each given a gold (colored plastic) coin which we could redeem for a Johnnie Walker drink of our choice.
For those who are unfamiliar with the Johnnie Walker labeling system, the labels go (in order of price):
Red – ~$20 (for mixing)
Black – ~$30 (classic blend, drink straight)
Green – ~$70 (pure malt blend)
Gold – ~$75 (served chilled)
Blue – ~$150-200 (top top premium blend of single malts aged 50-60 years)
Blue 200th Anniversary – ~$4,000 (the best of the best of the best)
We walked up the stairs into a room set up for cocktails and joined the other 250 people waiting for a drink. They offered Johnnie Walker Black on the rocks and two mixed drinks with Johnnie Walker red. I got Black on the rocks. While we were mingling they had some very good hors d'oeuvres like apricot stuffed with goat cheese and beef tenderloin in a sweet teriyaki sauce. Alas, I hadn't eaten that evening so for a few moments I became a feral jungle cat, stalking my poor unsuspecting tuxedoed victims through dark of night and mightily pouncing upon their hors d'oeuvres tray with ravenous aplomb.
Just as I was getting underway in my quest to achieve a moderate sense of satiety, we were beckoned by the JW girls to put down our drinks and join the main event. The throng was ushered single-file into through a parted curtain, out of reality, and into the magical world of Johnnie Walker…
The room that we entered was not so much a room as it an enclosure with four GIANT of video screens, probably 15 feet tall and 40 feet wide, making up the walls. Theatrical lighting was everywhere. In the center of the enclosure were rows of pristine white pews with white padded cushions. The rows got shorter the closer they were to the middle of the room, creating four triangles pointing towards the open center of the enclosure. When we sat down with the other 20 people in our row, we saw that in front of our white pew was a long white bench that spanned the entirety of each row. On this bench, in front of each person, were circles colored black, gold, red, green, and blue for each of the Johnnie Walker labels printed on to the bench top. On each circle, save the gold and blue circles, were small glasses with a tasting portion of each type of scotch in them. I was a little disappointed but I realized that they couldn't give everyone the gold and blue labels because they were too expensive. Behind the circles was a beautiful full color booklet all about JW and the different labels. We also got a nifty little "striding man" pin.
All of a sudden, the lights go out, save for a spot illuminating the center of the enclosure, and in walks a man who introduces himself as Steve, our Scotch Ambassador and guide for the evening. Now Steve was a sight to behold, the reason being that you could just tell that he was hand selected from hundreds upon hundreds of applicants to be the Scotch Ambassador. He was non-intimidating and well groomed while remaining highly masculine, he looked affluent but not overly wealthy, his voice was soothing yet commanding, he was knowledgeable without pretension. You just knew that he must have had to have gone through countless herculean ordeals in bowels of the Johnnie Walker PR department to be there.
Steve proceeded to give us a sonorous recanting of the history of JW and then directed our attention to the glass of Black label in front of us. Then he gave a wry smile and said "And I now give you…..Johnnie Walker Black!"
And there was silence.
Then the lights went off, the screens came on, the rave music started, and all of a sudden we were careening down the middle of the autobahn doing 120 in a black Ferrari. From the Ferrari we flashed to a black rose, then to black and white cityscapes, then to smoke over a black void, then to ravens–all to a drum and bass soundtrack (I should have brought my glowsticks!!). They wanted us to feel the essence of Johnnie Walker Black. And all this time I had thought that it was just a drink. Now I realize that it's not only a drink, it's a ride!
After about 3 minutes, the music video stopped and the lights came up. Steve told us how to swirl and smell the scotch and then, and explained to us the process of blending the Black label. He also told us the requirements for being called a Scotch whisky. Then with a "Cheers to you, and keep walking!" we all downed the glass. Jonah, a budding entrepreneur and marketing guru himself, was floored (as was I) at the quality of this "branding experience" and counted that he said "keep walking" no less than 6 times throughout the course of the evening.
I looked in sadness the empty gold circle next to the black circle which held me now empty glass. But Steve jumped up again and began to tell us about how certain special occasions demand special drinks and would we please welcome the Johnnie Walker Girls and Johnnie Walker gold. The procession of buxom clones entered the room and like a bucket brigade we were handed chilled glasses of JW Gold label which we were told was the "champagne of scotches" (someone in the audience asked if really meant Miller High Life instead). Well, before we know it, Steve says, "And I now give you…..Johnnie Walker Gold!"
And the rave began anew. This time with pictures of gold leaf, honey dripping down a woman's back, Thai temples, and on and on. We went through the Gold label manufacturing processes and with a "keep walking" we started sipping the gold. It was really smooth and easy to drink though there was still the scotch harshness of the high alcohol content. But I liked it a lot.
I have never been a whisky/scotch fan, mostly because it seems that scotch is one of those products where there is a very low end and a very high end, and not much in the middle. So you can spend up to 20 bucks getting something like paint thinner but then you jump to 50 bucks and way beyond for something approaching quality. Back in NY we used to have poker parties that involved Mansion House whisky, which retails for next to nothing and which someone rated #7 in the World's Worst Whiskies. Eventually after drinking enough you got over the taste of turpentine, but it was more of an ordeal than a pleasure.
Anyhow, we moved on to Red label (rave, rave, rave, lips, roses, red paint, strawberries) which we mixed with ginger ale. They want you to think of Red as the mixing label and encourage you to order JW mixed drinks at a bar. I must say the Red and ginger ale was quite good and would be a good "gateway drink" for someone wanting to learn to drink scotch.
Now the Green (rave, rave, rave, vistas, waterfalls, nature, green fields, jungles). Then Steve told us about how JW Green had all these great woody aromas and to take some scotch in our hands and rub them together to "burn off all the alcohol" and then to smell our hands. We looked at each other like it was some kind of joke, but did it anyways. Well we ended up with scotch smelling hands, and if you closed one eye and squinted you might just be able to smell some wood. I just think it was a ploy to get us all pulled over for DUI. "I'm sorry officer! I was checking for a woody aroma!"
Finally, it was time for Johnnie Walker Blue. The JW bots filed in again with brandy snifters for each of us full of blue. (rave, rave, rave, oceans, sky, rain) I must say, this was the best scotch I've ever had–and it should be for about $150-200 a bottle. I could actually taste different flavors in it, like a wine, because there wasn't the hurdle of a blast of raw ethanol to the pallet to get over. The surprising thing is that it had one of the highest alcohol contents of the bunch. Next time I'm in a duty free shop with some cash to burn (which probably won't happen until after the PhD), I'm getting a bottle of blue.
When every last drop of Blue in every last glass was drained, it was time to leave the Johnnie Walker magical mystery tour. It was GREAT time and even though we left as brainwashed clones for the People's Republic of Walker, we didn't care. We speculated on how much it cost the company every night to put on this show, and my guess is about 10-15 grand a night. Food, drink (which we know is about free for them), staff, location (the cyclorama goes for about $5k a night, booklets, pins, giant video screens, Steve, technical staff, the JW girls, and 250 guests can rack up quite a bill. I was impressed.
Keep walking!
One Response to "Keep Walking – The Johnnie Walker Multimedia Branding Experience"
Johannes Burtscher on 07 Apr 2008 at 8:58 pm #

i´v a Whisky find in my cellar a Black Rose, Gold Label, Whisky and Gin Tranding CoLtd Glasgow& London
(an exclusive selection of chice 100% scotch Whiskies perfectly blended

My Question is how expensive is it
Leave a Reply